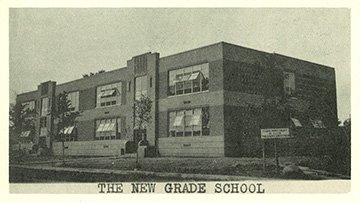 Pearce Community Center serves Chillicothe in a greater variety of ways than any organization or institution in this town's history. This is where our community gathers to socialize, recreate, exercise, and volunteer. Pearce attained this status through a groundswell of community support beginning in 1989. "This community center can be as good as the community wants it to be" as simply stated by Barb Truitt, a significant benefactor of Pearce Community Center, was simply to the heart of the matter. Her commitment was based on several factors, but none more important than the Chillicothe community.
There were a few concerns about the stability of the old Pearce Grade School that were expressed at Chillicothe Foundation meetings. Foundation member and architect, Tom Landes, knew that the building was structurally sound and would be a travesty if left to deteriorate. The foundation board members recognized that beyond being sound, the building was located in the heart of the community that originally built it. With fellow board member support and Barb's confidence, Tom became dedicated to finding a way to make a dream come true. The commitment of the Chillicothe Foundation represented the first legitimate chance for this building to be saved.
Having learned of the foundation commitment, Jerry Fennell received approval to form the first board of directors. Collectively this group possessed the skill sets necessary to formulate, communicate, and implement a business plan for our community center. This group was inspirational, practical, dedicated, and committed, a great start to a terrific project. These directors took ownership in the project before anyone else and built an atmosphere that made joining this cause irresistible. By focusing on the community, the board created volunteer hours, charter memberships, business support, and ultimately the community's confidence.
Early in that process, the Pearce board of directors made a commitment to cover all operational expenses and in exchange the Chillicothe Foundation agreed to cover major equipment expenses, building improvements, and additions. While creating our first budget, Jim Thornton emphasized that lower membership rates were crucial to attract broad-based community support. It was only fitting that a building paid for through tax dollars remain for the good of the public. Lower rates brought more people into our facility and with a larger number of members, we gained a greater potential for volunteers. Volunteers are the key for developing that "feeling of ownership," that is necessary for long-term stability. We had several opportunities for the community to show support through volunteer labor. Steve Sant, president of First National Bank, created a challenge to local businesses by creating an employee work night. Pearce became the beneficiary of literally hundreds of donated labor hours for building renovations.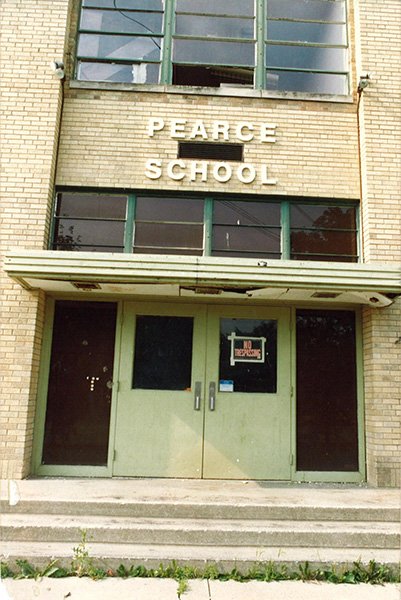 With the help of Chillicothe's city government, the IVC district office, and the Chillicothe Foundation, the Pearce Board Members transferred ownership of this building into their own hands. Thanks to Jim Thornton, Floyd Mischke, Irv Latta, and Larry Williamson, the building title traveled from the school district through the City and to the Chillicothe Foundation for security until the community center's performance earned full ownership in 1994.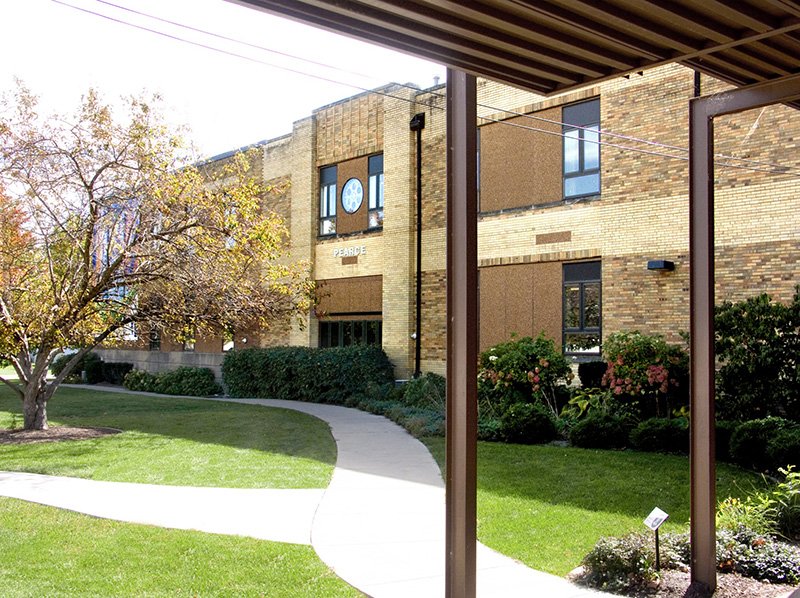 This community made a dramatic statement when Pearce sought charter membership. With little more to offer than a cafeteria, gymnasium and a small fitness room, more than 400 families joined Pearce as charter members. Rarely is a community afforded the opportunity to enhance their image like they have through Pearce. Surrounding communities marvel at the services and value Pearce provides. Our community center impacts the quality of life to the extent that it is a significant marketing tool for the community. As long as Pearce management continues to penetrate into the daily lives of the citizens of Chillicothe by improving and expanding services and remains sensitive to member satisfaction, our community center will experience stability, continued support, and earn the benevolence of our community.