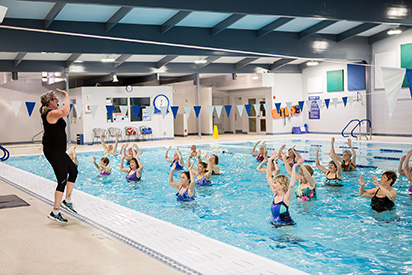 Aqua Fit
This cardio water aerobics class integrates bands, water gloves, dumbbells, and noodles for an all-around safe, low-impact total body workout. No swimming skills are required.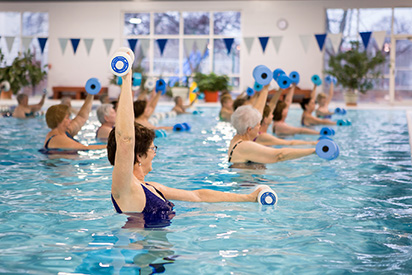 Aqua Aerobics
This class is designed to accommodate the abilities of individuals with arthritis and other related diseases. It provides social interaction, improves muscular strength, endurance and flexibility, manages pain and relieves symptoms of arthritis. No swimming skills are required.
Aqua Zumba
Aqua Zumba blends the interval dance movements of Zumba with the low-impact water resistance of the pool. This class is great for strengthening the joints, toning your muscles, and building endurance.