For boys and girls ages 4 to 12 years.
This league is designed to provide fun, recreational basketball practice and play during which participants learn basic skills and rules of the game in a structured environment. We're here to have fun and give every child, no matter their level of skill, a chance to experience basketball.
Requests for a specific team or to play with other league players will not be honored.
Siblings will always be on the same team if they are in the same age group.
Under the State of Illinois Phase 4 guidelines, we are implementing the following rules for our Youth Leagues:
-Strict limits on number of participants in each practice group
-No more than 1 spectator per participant to allow for social distancing
-Masks must be worn indoors by everyone not actively playing
-Equipment will be sanitized and stored by staff members
Hand sanitizing stations will be readily available.
Age Groups:
Biddy Ball: 4-6 years (co-ed)
Juniors: 7-9 years (co-ed)
Seniors: 10-12 years (co-ed)
*Due to capacity restrictions, we ask that only one parent accompanies players to practices and games.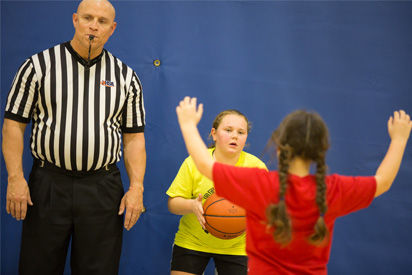 Session 1
Registration: September 1 – October 16, 2020
$25 late fee for registrations after October 16, 2020. Last day to register late is October 23, 2019.
Practice begins the week of October 19, 2020.
Saturday games played October 24 – November 28, 2020.
Team coach will establish practice day and time.
Games are played on Saturday mornings at Pearce.
Fees:
Single Session:
Foundation Member: 33.75
Member: $45
Non-member: $60
Both Sessions:
Foundation Member: 60.75
Member: $81
Non-member: $108