This league is designed to provide fun, recreational basketball practice and play during which participants learn basic skills and rules of the game in a structured environment. We're here to have fun and give every child, no matter their level of skill, a chance to experience basketball
Requests for a specific team or to play with other league players will not be honored.
Siblings will always be on the same team if they are in the same age group.
All league communication will be done through Pearce's website and emails. Please make sure you write down a legible working email.
Age Groups:
Biddy: 4-6 years
Juniors: 7-9 years
Seniors: 10-12 years
Dates and Times:

Registration:
TBD
Practice:
TBD
Games Played:
TBD
Fees:
Single Session:
Foundation Members: $41.25
Members: $55
Non-Member: $68.75
Both Sessions:
Foundation Member: 74.25
Member: $99
Non-member: $123.75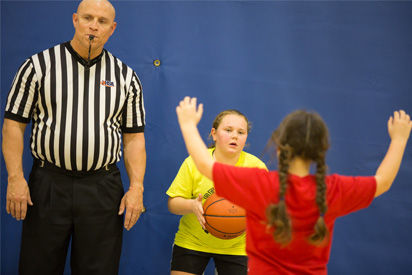 Join the growing list of community supporters! We have several sponsorship options.