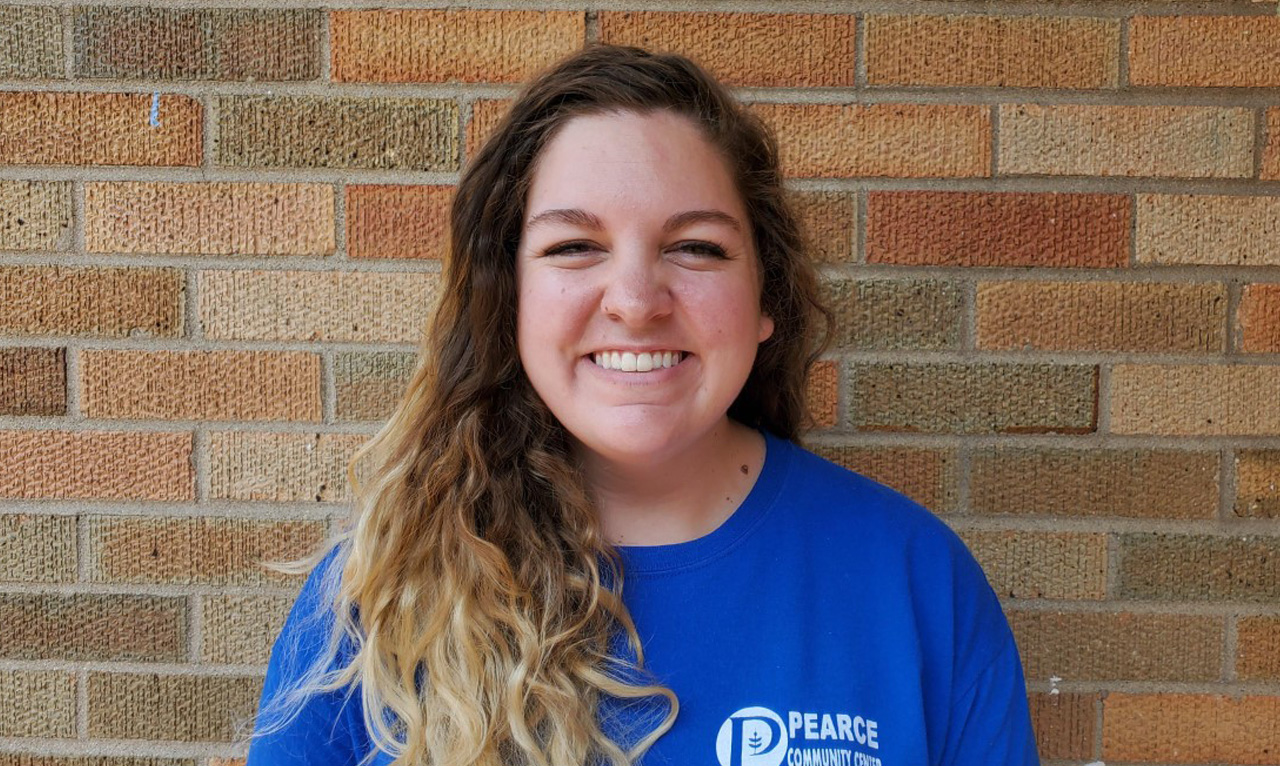 Pearce would like to recognize Delaney Lawson as our September Employee of the Month!
Delaney has been a member at Pearce for most of her life, and has been part of our team for just under three years! Delaney began as a Front Desk Attendant before managing the front desk, and eventually becoming our Member Services Manager.
"I loved Pearce growing up, and initially, I was just looking for a pleasant, fun, part-time job. Starting out at the front desk, I quickly realized that not only did I love the people and atmosphere, but that I could grow here as a professional, and as a person."
As Member Services Manager, Delaney wears many hats. Much of her work is detail-oriented — entering in new member information, ensuring that our current members are getting the best experience they can, keeping all of our records accurate and organized, and troubleshooting any issues or unexpected scenarios that may arise with our membership software.
In addition to her membership duties, Delaney still oversees our front desk's daily operations — planning schedules, organizing meetings, and helping our staff serve our members the best we can.
Delaney says she enjoys working in an environment with fun, supportive coworkers, and loves that she gets to support and help continue to grow one of her favorite hometown staples.
"In my position, I want to try to make members and employees' lives as easy and convenient as possible. We've had some unforeseen setbacks this year, making that more difficult to achieve. But as long as I'm putting in my best, I call it a successful day!"
In her free time outside of Pearce, Delaney coaches Color Guard at IVC. When she's not working or coaching, she enjoys playing with her golden retriever/corgi mix, Marley, and guinea pig, Bill; taking long drives with her husband, Jacob; and crocheting. Her grandmother taught her how to crochet when she was 10, and she's been doing it ever since!
She enjoys watching TV shows over movies, and said Peaky Blinders is one of her favorites. Three words that can be used to describe her are: friendly, patient, and dedicated.
One of her favorite inspirational thoughts is, "The best time to plant a tree was 20 years ago. The second best time is now." – Chinese Proverb.
Thank you, Delaney, for everything you do for our team and our members!