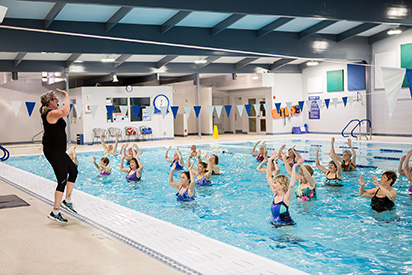 Aqua Fit
This water-based fitness class integrates a vigorous routine that highlights cardiovascular health and interval training using water dumbbells and noodles for a low-impact total body workout.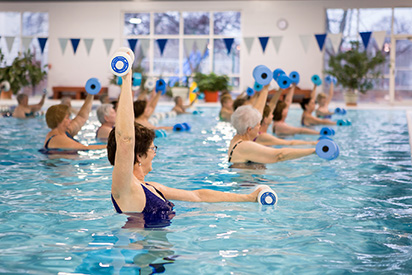 Aqua Aerobics
This upbeat, fast-paced water fitness class promotes heart health and cardiovascular strength through repetitive full-body movements. Aqua Zumba needs to be removed from the website.
Aqua Zumba
Aqua Zumba blends the interval dance movements of Zumba with the low-impact water resistance of the pool. This class is great for strengthening the joints, toning your muscles, and building endurance.